Graduate College Update
Greetings from the Graduate College:
Dr. Jennifer J. Waldron, Graduate College Dean
Through shared governance, the Graduate Council has been working towards a pathway toward combined degree programs (e.g., 4+1 or 3+2 programs). Combined degree programs are prevalent across higher education, and there is a demand for these programs. Allowing programs the option of the combined degree program will help UNI be competitive with other universities.
A critical decision was to determine the number of specific graduate credits that combined degree programs will count toward both the bachelor's and the master's degree. I am excited to share that the Graduate Council approved the following:
Combined degree programs with a 30-35 credit hour Master degree may apply up to 9 graduate credit hours to the undergraduate degree.
Combined degree programs with 36 credit hour Master degrees may apply up to 12 graduate credit hours to the undergraduate degree.
Master programs with more than 36 credit hours will need the approval of the Graduate Council and the Dean of the Graduate College to apply more than 12 graduate credits to the undergraduate degree program. These combined degree programs can apply no more than 18 credit hours or 1/3 of the graduate credits to the undergraduate program with approval.
Special thanks to the faculty who advocated for combined degree programs, to our Graduate Faculty leaders, to the Graduate Council, and Associate Dean Olivares. It is the hard work and dedication of our faculty that make our forward progress possible.
As always, thank you for what you do for our graduate students.
Hot Off the Press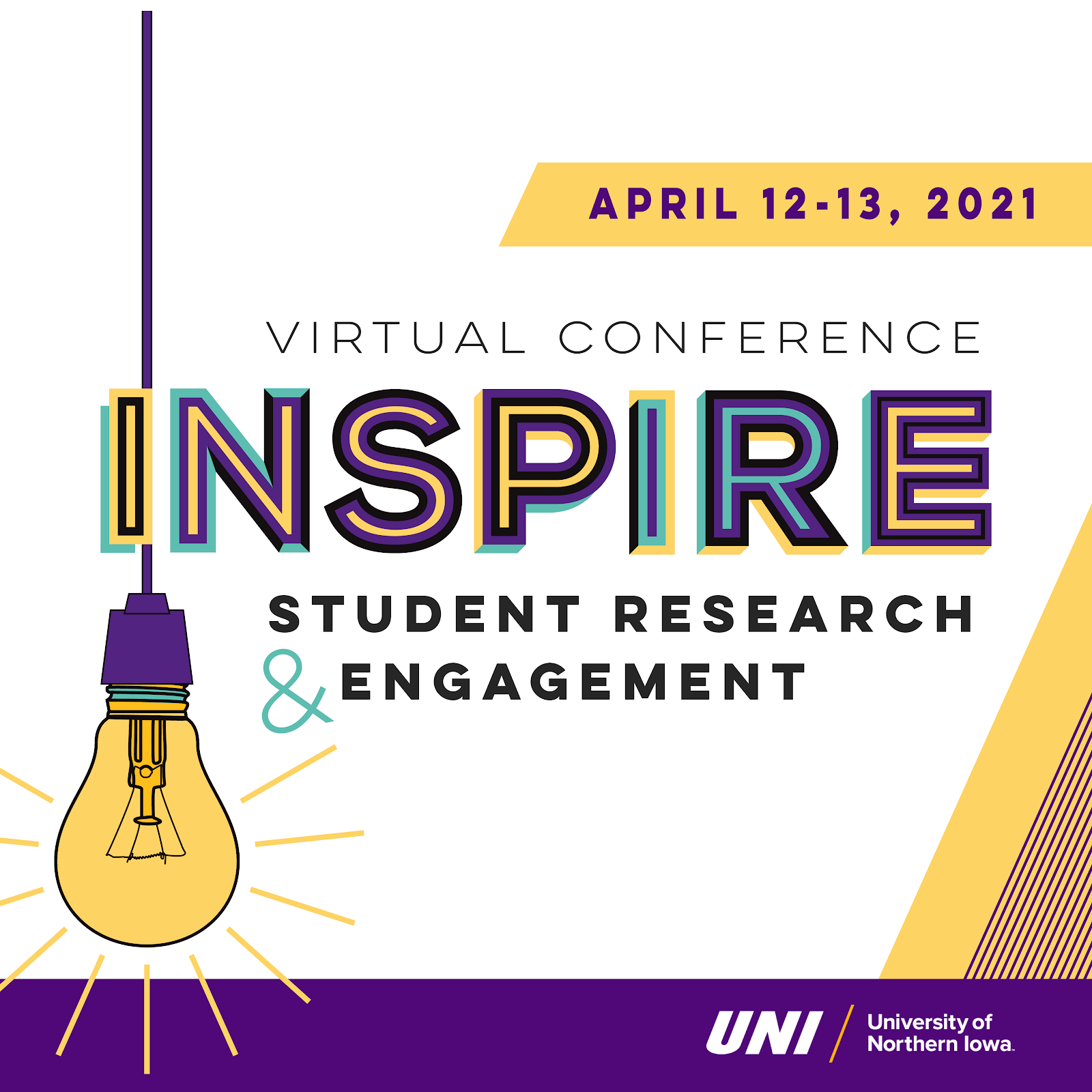 The INSPIRE Student Research & Engagement Conference, co-sponsored by the Graduate College and CSBS, is scheduled for Monday, April 12th, and Tuesday, April 13th. This virtual event is an expansion of the Graduate Student Symposium. Undergraduate and graduate students are invited to participate. The submission deadline is March 22, 2021. Visit the INSPIRE Conference website for more details. Special thanks to conference co-coordinators Helen Harton and Windee Weiss.
Important Dates
Funding Allocations:
All Originally Allocated funds must be offered to qualifying students by April 2.
Any declined funding must be reoffered by May 7.
Students must accept their offers no later than April 15.
Any unused allocations will return back to the Graduate College on May 21.
June 4 is the deadline to submit the Extra Allocation request.
The Extra Allocations decision will be communicated by June 11.
The funding process should be completed by Aug 2.
Graduation:
Review Deadline is April 2: the work does not need to be defended by this date. Students need to email a copy to the Reviewer for feedback that must be applied before submission.
Submission Deadline is April 26: the work needs to be defended and finalized. Students should submit an electronic copy to the Reviewer for the final check. The electronic approval form will route to the committee chair first. Please check your email notifications and make sure to approve this form promptly. This form replaces the paper forms.
Note: No paper approvals or hard copies are required by the Graduate College. Everything should be submitted electronically. More information can be found on the Submission Guide.
Students must apply for spring graduation by April 1. Students who apply for spring graduation after April 1 will be charged a late fee. May 7 is the final date that students may apply for spring graduation. No applications will be accepted after May 7.
Events
Graduate Program Coordinator Meeting (via Zoom)

Conversation with the Graduate Council

Wednesday, March 31st, from 3:30-4:30 p.m.
Friday, April 2nd, from Noon-1:00 p.m.

Graduate Council Meeting (via Zoom)

Thursday, March 25th, from 3:30-4:30 p.m.
Thursday, April 8th, from 3:30-4:30 p.m.

Annual Graduate Faculty Meeting (via Zoom)

Thursday, April 22nd, from 3:00-4:30 p.m.
Spotlight on DEI Initiatives
For this month's issue, we spoke with Dr. Karen Tracey from the Department of Languages and Literature. This department brings together students from various backgrounds and also integrates different voices through the curriculum. One of the graduate courses this semester focuses on multicultural literature in post colonial theory. Last month, they started a 'Virtual French Film Festival' that runs through March.
The department also hosts a Final Thursday Reading Series that features guest speakers and also provides opportunities for graduate students to read their own work. Last month, the Final Thursday Reading focused on Black History Month. For March, in collaboration with the Women's and Gender Studies program, they will be hosting a book club that highlights the work of Nigerian feminist novelist Ukamake Olisakwe. These events are open to everyone. The efforts of Languages and Literature and their grad students help support various groups on campus. Lastly, the department created a Statement of Solidarity in response to the Black Lives Matter movement that was posted and made available on their departmental website.
Tip of the Month
UNI ScholarWorks, UNI's institutional repository has been adding papers faculty have advised to their profiles. The Graduate College would like to thank ScholarWorks for highlighting the work faculty do with graduate student research and congratulate them on approaching 2 million global downloads.
Check out the variety of UNI ScholarWorks content:
If you wish to update or create a Faculty Profile, click here. More information about the Faculty Profiles is located on the library's Digital Scholarship webpages.
Kudos
This month's Kudos section highlights the accomplishments of our graduate students in the Speech-Language Pathology program:
The May 2020 graduates of the Speech-Language Pathology program provided over 13,000 hours of clinical service to individuals with communication and swallowing disorders during their time at UNI.
Current Speech-Language Pathology graduate students, Julie Herrig & Hannah Wieditz, had their oral presentation, "Gamification of Vocal Hygiene and Preventing Phonotrauma: Focusing on Hydration: A Qualitative Study," accepted for the June, 2021 Voice Foundation Symposium.
Jessica Cramer (MA'17), the Special Hope Network's Speech Language Pathologist in Zambia, has traveled the farthest to serve individuals with communication and swallowing disorders.